Orders Invoice
Zen Cart Orders Invoice Admin Page
The Orders Invoice page allows you to view an invoice for a particular order.
In this context, "invoice" means a summary of the order, not an account to be paid. The invoice contains the full order information, in contrast to the packing slip, which only contains the products in the order.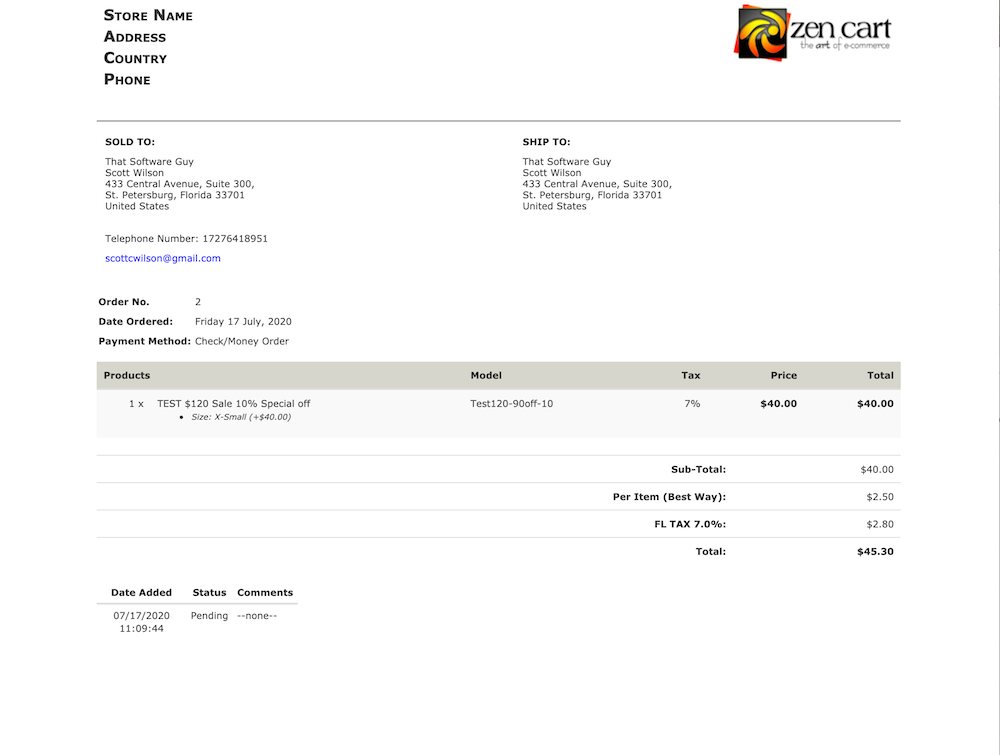 ---
Last modified July 17, 2020 by Scott C Wilson
(d6e6beb)
.