Install SQL Patches
The Install SQL Patches page allows you to run SQL commands directly.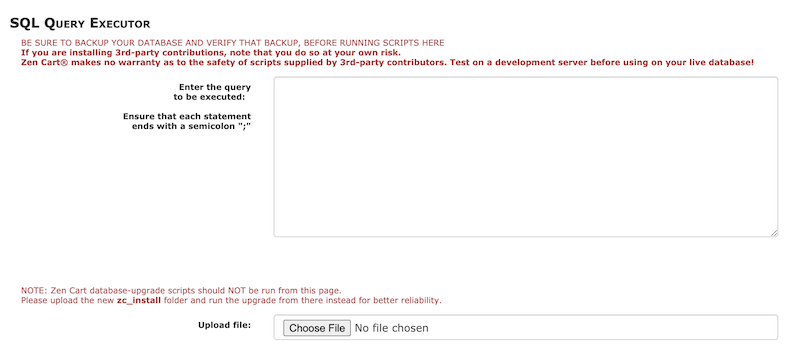 The text box on the top allows you to type in commands. The file selection button on the bottom allows you to import a file containing commands.
If you have used a prefix for your database, when you use Install SQL Patches, the prefix doesn't need to be added to the script (or the command). If you use phpMyAdmin instead, you must adjust each of your SQL statements to reflect the prefix.
---
Last modified September 12, 2020 by Scott C Wilson
(0aa7d27)
.