Edit Orders
Modifying an order after it has been placed
Edit Orders is a plugin which allows you to modify orders after they have been placed. This can be useful in a number of situations:
Refunds or cancelled orders
Customer changed their mind or made a mistake
Product no longer available
Viewing an order in Edit Orders looks the same as viewing it in the Order Details screen, except that all fields are presented in an editable form. In addition, products may be added to or removed from the order.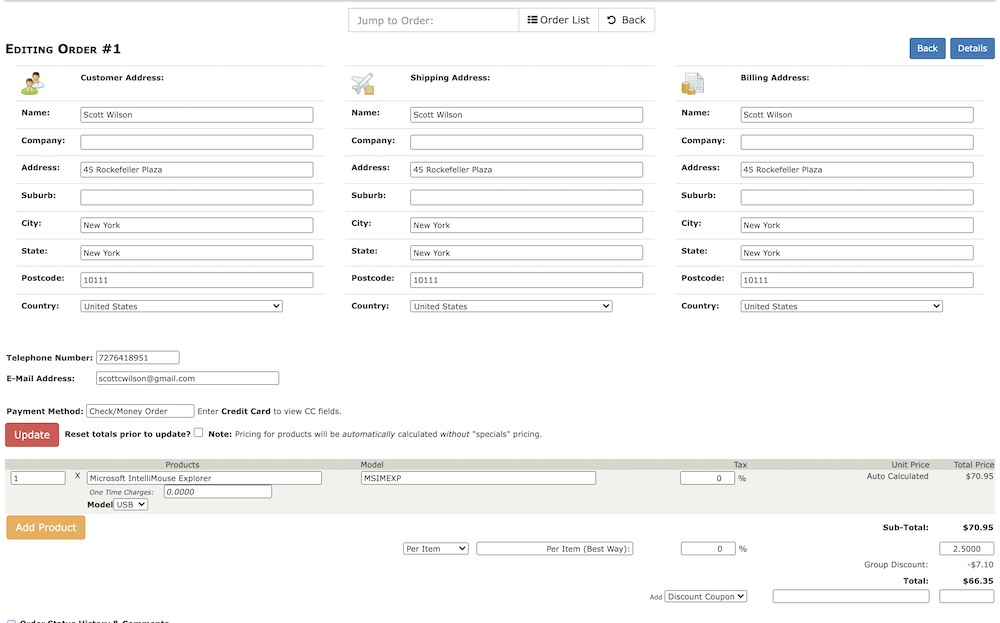 ---
Last modified January 22, 2022 by Scott C Wilson
(5b7a22d)
.