How do I add quantity discounts to my products?
Zen Cart quantity discounts
The Admin -> Catalog -> Products Price Manager page allows you to add per product quantity discounts.
Select the product
Press the Edit Product button
click the Add 5 Blank Discount Qty button
fill in the details
Update
The screen you see will look like this: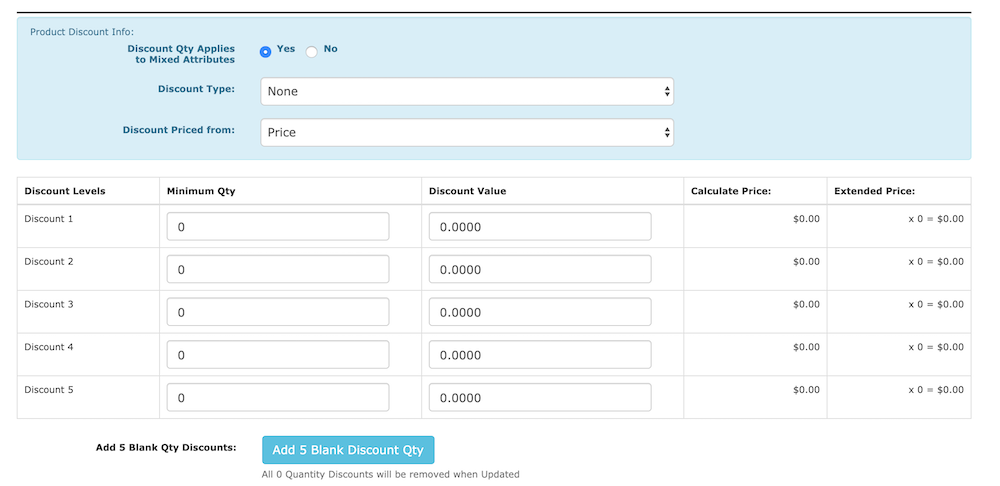 The radio button Discount Qty Applies to Mixed Attributes is referring to the MIXED ON setting from the product editing page.
---
Last modified April 5, 2020 by Scott C Wilson
(83c264c)
.