Template Selection
This page allows you to select which template is used when displaying pages on your storefront.
When the page loads, the current template is shown

In the right sidebar, a button permits you to change the current template.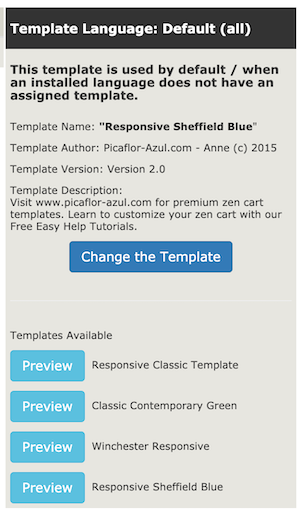 When the Change the Template button is pressed, a dropdown selector list of available templates is shown.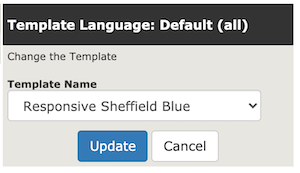 See the Template Documentation for instructions on creating your own template.
To test a template privately before making it live, use the instructions in privately testing a template.
---
Last modified September 26, 2020 by Scott C Wilson
(74c1401)
.