Payment
Payment modules allow you to accept payment from your customers.
They appear on the screen shown when you click Admin > Modules > Payment.
As of Zen Cart 1.5.7, the built-in payment modules are:
authorizenet
authorizenet_aim
cod
firstdata_hco
moneyorder
PayPal (Standard, Pro, Express Checkout)
Square
For more information, see the payment FAQs.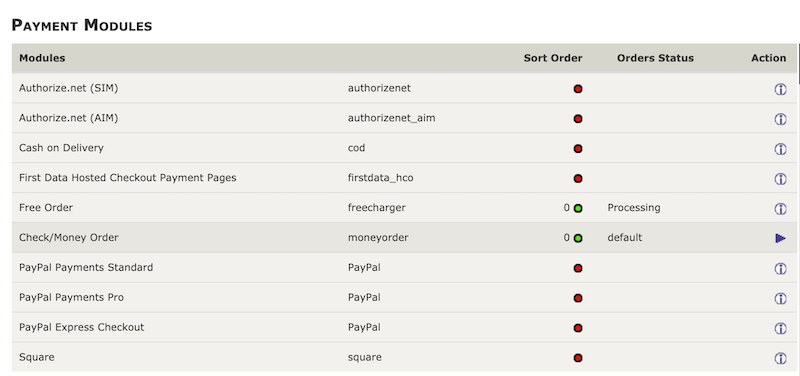 See the Managing Modules FAQ for information on Installing, editing and removing payment modules.
---
Last modified October 18, 2020 by Scott C Wilson
(9848d1c)
.